What Is Considered a Moving Violation?
March 20, 2023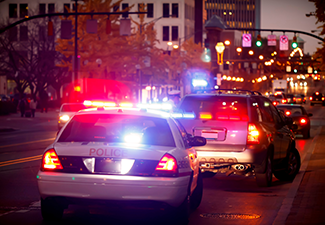 Moving violation offenses in New York State may include speeding, driving with a suspended license, improper turning, running a stop sign, or red light, and failing to yield the right of way. These moving violations often expose other motorists and road users to risks and may result in infractions, misdemeanors, or felony charges. A knowledgeable New York State traffic law attorney can enlighten you about what to expect upon receiving a moving violation ticket.
At the Law Office of Michael Kuzma, I am committed to offering reliable representation and detailed guidance to clients in their traffic violation cases. As your legal counsel, I can investigate all of the surrounding facts of your case and outline a tailored approach to help fight your moving violation ticket in pursuit of a favorable outcome. I proudly serve clients throughout the United States and Canada who are charged with moving violations in the State of New York.
Understanding Moving Violations
A moving violation can be described as a traffic offense that is committed when the motor vehicle is in motion. There are various state legal codes addressing each moving violation. Depending on the type and severity of the moving violation, the defendant may be required to appear in city, town, or village traffic court.
Here are some common examples of moving violations in New York State and the laws guiding them:
Red Light Camera Traffic Tickets
Under New York laws, driving through a red light is an offense. The red light cameras installed on roadways in certain areas of New York State take photographs of drivers who disobey red lights. Motorists who are caught driving through a red light will receive a Notice of Liability (NOL) within about 30 days. A red light camera ticket may result in a fine, but no points will be added to your driver's license.
Improper Turning
In New York State, drivers are required to use turn signals to indicate their intent to go right or left to other drivers. Also, you must only turn from your lane and not bypass other vehicles on the line. Generally, making an improper right, left, or U-turn in New York State may result in an improper turn ticket. The offense is punishable by a fine and two points on your driver's license.
Right-of-Way Violations
There are various rules addressing who has the right of way in different situations in New York State. For instance, the driver of a vehicle approaching an intersection shall yield the right of way to a vehicle that has entered the intersection from a different highway. The fines and penalties for right-of-way violations often vary based on the particular violation that the driver is being charged with.
Tailgating Laws
Under New York State traffic laws, all motorists must leave a reasonable amount of space between them and the car in front. Tailgating – following a vehicle in front too closely – more than what is "reasonable and prudent" is a traffic violation. The offense is punishable by a fine and up to four points on your license.
Improper Passing
According to New York State traffic laws, motorists are required to overtake or pass other vehicles using the left lane. Improper passing occurs when a vehicle passes another car on the right except under certain conditions, on the shoulder, on a blind corner, or in a marked no-passing zone. The offense is punishable by a fine and three points on your license.
Using a GPS While Driving in New York
Under New York State laws, it is unlawful to use any electronic device – such as an iPad, GPS, or camera – while driving. The only exception to using a GPS is by mounting it to the car. Any driver convicted of holding a GPS device while driving in the state will receive five points on their license.
Fighting Moving Violations With Criminal Defense Attorneys
Fighting a moving violation ticket is crucial to keep your driving record clean or avoid harsh penalties. However, it is never advisable to fight the ticket alone without experienced guidance and representation. Therefore, if you have received a ticket for a moving violation, hiring a skilled traffic violations attorney is imperative to help protect your driving record.
At the Law Office of Michael Kuzma, I am poised and ready to protect individuals facing moving violation charges from the worst-case scenario. Using my extensive knowledge, I can help you navigate the New York State traffic court system. Also, I will represent you diligently at every phase of the court process and help keep your record as clean as possible.
Contact the Law Office of Michael Kuzma today to schedule a simple case assessment with a trusted traffic law attorney. I can offer you the reliable representation and dedicated advocacy you need in your case. I proudly serve clients across the United States and Canada who have had the misfortune of being ticketed in New York State.